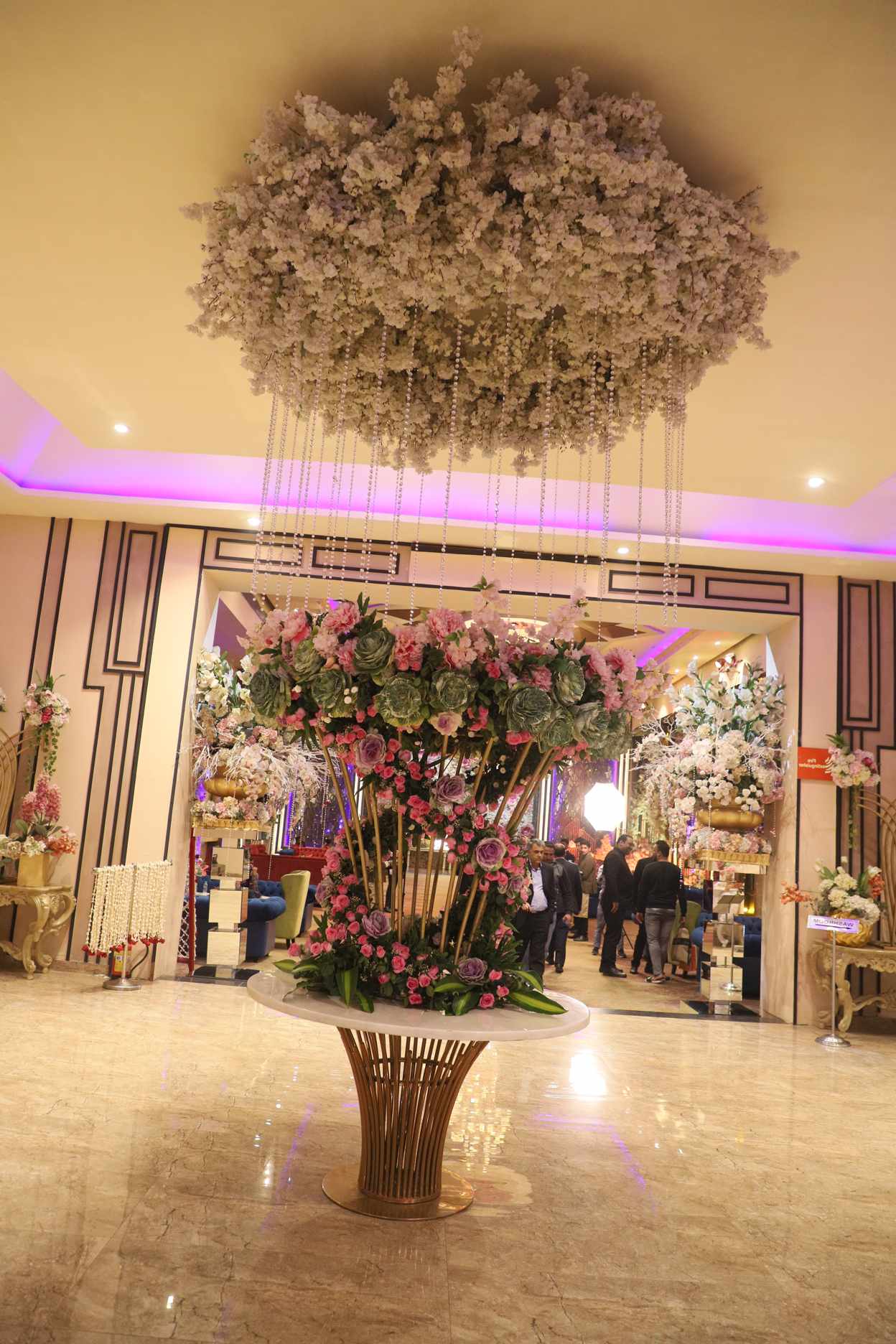 We aim to make your special day extra special by our expertise, finesse and eye for detail. Our experienced team of professionals help you in conceptualizing, detailing and finalizing the overall execution of your wedding ceremony. We provide you the best of our resources and contacts, organizational abilities and all the required wedding services such as decoration, logistics, etc. to give you a perfect wedding. VR Wedding Planners is one of the top wedding planners in Delhi NCR. We started our journey in 2000 and since then we have been trying to make your dream wedding come true. Along this journey, we garnered significant experience as a destination wedding planner. This enabled us to organize destination weddings in many of the most desirable destinations of India. Our mission is to continue providing our services to even more people by the application of our fresh mindset and innovative approach to wedding design, event planning & management.
Vr wedding planners & decor
Our collective experience of over 2 decades gives us the confidence and skills required to commit to our exclusive event designs and deliver you the most unique wedding ceremony that exceeds your expectations.
We aim to develop a reliable relationship with our clients, so that they can confide every one of their requirements to us and likewise, we can help them realize it all. We give importance to your choices.
We give upmost importance to your choices and decisions but make sure to add our little flair to bring out the best out of the already mesmerizing wedding ceremony, while also staying true to your original intentions.
Over 20 years of Wedding Planning experience has provided us with a style of our own and helped us create some of the most unique and exclusive themed weddings this country has seen! So, if you believe that your wedding day deserves the best treatment possible without any compromises, that too at the most affordable prices, Do take the time to Contact Us!